Today I am happy to be a co-host for Belle Brita's Love Blog Challenge. Today's theme is Solitude. You can find more details about the challenge at the end of the post. This post also contains affiliate links.
I spend a lot of time on the blog talking about the importance of spending quality time connecting with your significant other. From date nights to marriage counseling, fostering communication and growing your relationship is key to it's longevity. But couples also need time apart.
When you are in a romantic relationship, especially a marriage, you do not cease to exist as individuals. Yet couples still choose to do strange things like create joint Facebook accounts after marriage. One of the most dangerous things that can happen in a relationship is completely losing yourself in it. It is necessary and healthy to maintain your own identity and spend time apart from your significant other. Here are some reasons you should be spending time apart:
Maintain friendships- Your spouse shouldn't be and can't be your only confidant. It is important to maintain friendships that existed before they came into your life. Couple friends are great, but so is time with just the girls or guys. So plan to grab coffee with an in-town friend, or schedule a Skype date with a long distance one.
Explore your own interests- Although it is good to have interests in common and want to share your interests with your partner, your personal hobbies shouldn't fall to the wayside in favor of always spending time together. While I love activities such as reading and crafting, my husband likes to play rec football, watch sports, and play his bass guitar.
Pursue individual growth- Being in a relationship shouldn't bring an end to the things that you are passionate about. You still should explore and try new things. Last year I made a commitment to self-care that led to some fun experiences that also really challenged me, such as taking a college course in psychology and opening my own Etsy shop. Spending time in therapy on my own has also been a way to explore and challenge myself.
Avoid too much "together time"- Yes, there is definitely such a thing as too much together time. It is has little to do with how much you love your significant other. If you are spending too much time with anyone, they are likely to start irritating you after awhile. Which often can trigger petty fights and create division in your relationship.
Give yourself time to decompress- Everyone, especially introverts like myself, needs alone time to process tough stuff and recharge when they are stressed out. How much alone time is needed will vary from individual to individual, but it is important that you allow yourself and your partner that space. Sometimes this means giving my husband the time to de-stress with a hour of exercise or simply sitting with him instead of pushing him to talk about what is bothering him.
Make your time together more meaningful- If you are not spending a lot of time together, it can really help you appreciate the time you do spend together. Time together can be more intentional and you can focus on truly showing your partner how much you love them and planning fun date activities that go beyond passive Netflix binges. 
Meet Today's 2018 Love Blog Challenge Hosts!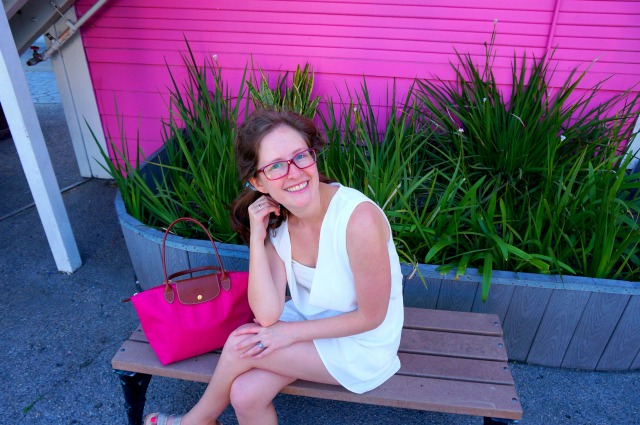 Twitter | Instagram | Facebook | Pinterest | Tumblr | Google+ | Bloglovin
Brita Long is the pink and sparkly personality behind the Christian feminist lifestyle blog, Belle Brita. While her first love will always be Paris, she lives happily with her husband Daniel Fleck in the Atlanta area.
Blog | Twitter | Instagram | Pinterest | Facebook | Bloglovin
Ivanna is a registered nurse who loves expressing her creative side. She enjoys thrifting, learning about sustainable living, and anything purple. She writes on Provocative Joy about living unconventionally, and loves to inspire people to realize their potential to be world-changers.